These days it seems like everything happens online, including networking. But the truth is that even sites like LinkedIn and more can't make up for good old-fashioned in-person networking. Here's a guide that outlines five power secrets of person-to-person networking.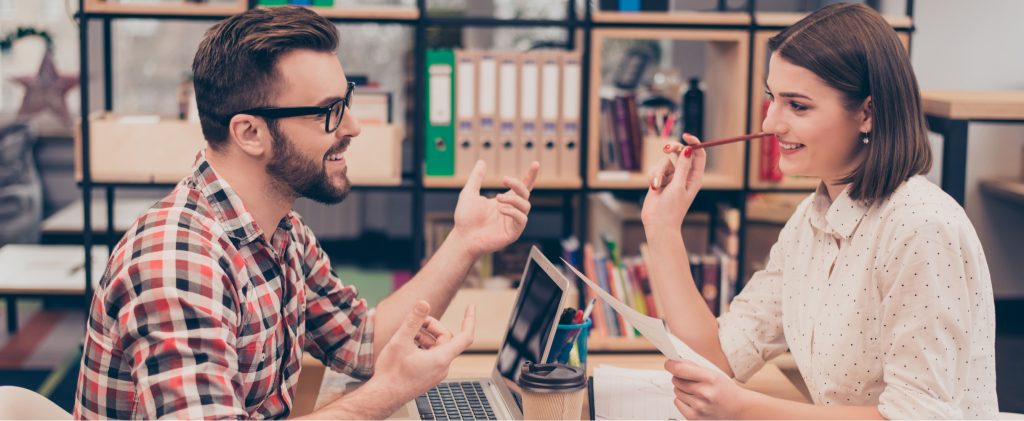 Word-of-Mouth is Still King
Despite the increasing number of people who work and network online, word-of-mouth is still king. Referrals will take you to the top of your industry and introduce you to game-changing individuals who open up horizons you only dreamed of in the past.
By networking closely and keeping in touch with those you already know you can meet new individuals. Keep your ears open, be gracious and easygoing and do your best at events and meetings to look for mutual acquaintances who could be the ideal person to connect with for future opportunities.¹
Collaboration is Key
Razzle dazzle and impressing others with everything you know and your massive contact list won't ultimately be an effective networking strategy. Instead, look for collaboration opportunities and keep an open mind to them.
Show appreciation for the accomplishments and work of others and avoid boasting or self-promotion beyond explaining what you do and what you're working on in an objective way. Being in it just for yourself won't pay off in the end. Looking for win-win opportunities and collaborative strategies you can work on with others will lead to far greener pastures and more exciting future opportunities.²
Start With What You Know
When you're networking with people who may be experts in their industry, it can be easy to get "shown up" or embarrass yourself by being unaware of new trends, industry rulings or other inside baseball. It's important when networking to work within your comfort zone of talking to those you know and building up rapport with those you don't.
Don't try to jump straight into a deep talk between three hedge fund managers when you barely even know what they're talking about. They'll see you as an amateur. Work with what you know and go from there. Respect will build up for you and people will seek you out.³
Seek Out Key Individuals
Networking is all about forging new connections, but which connections? Some people just try to talk to everyone possible and end up exhausted and confused. The far superior networking power strategy is to seek out key change-making individuals who could be the bridge to major career opportunities and collaborative partnerships in the future.
Make a list of the top 10 individuals you'd love to have lunch with tomorrow and talk over your ideas and then seek them out – or people similar to them – the next time you are at a networking event or at the golf course and you see them enjoying a coffee in the clubhouse.⁴
Be Easy to Approach and Be Nice
Networking is all about people skills, and it's important to be approachable and nice. You could be the person that someone else is nervous about chatting to and hoping to talk to for five minutes. Make sure you've got a smile on and are approachable so that you don't miss opportunities.
At the end of the day, even if you don't end up making the link you were hoping for at one networking event, your pleasant behavior and professionalism or the nice chat you had about sports with the insurance salesman could very possibly lead to a referral down the line, so you might as well be as easygoing and nice as possible.
At the end of the day, effectively networking is about showing what you bring to the table and appreciating what others bring to the table. It's about mutually building up yourself and others as you work on projects and ideas that could pay off big time down the line.²
---
[1] https://www.kangan.edu.au/students/blog/successful-networking-tips
[2] https://www.entrepreneur.com/article/288108
[3] https://www.cio.com/article/3219704/how-to-network-17-tips-for-shy-people.html
[4] https://www.inc.com/minda-zetlin/8-things-power-networkers-do-make-connections.html